GIS-R20 Hotspot Gateway
The GIS-R20 Hotspot Gateway plugs into your current router and provides controlled access to the Internet for up to 2x200 Mb/s throughput.
Works with all Internet connected devices!

Authentication
No limit to the number of users
Throughput: up to 2x200 Mb/s
Access code database: 10000

Ethernet
WAN1-WAN2: RJ-45 10/100/1000
LAN1-LAN2: RJ-45 10/100/1000

Dimensions and power
44cm x 21cm x 4.5cm
12v 110v/220v (1.25A)

WARRANTY
1 year

1. Connect your GIS-R20 to your current router using the Ethernet cable provided and power up.

2. Now, connect your computer, tablet or phone to the GIS-R20 either via Ethernet or wirelessly using an access point.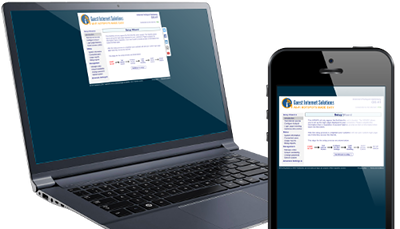 3. Visit
http://aplogin.com/admin
and follow the step-by-step wizard.
It's as simple as that.